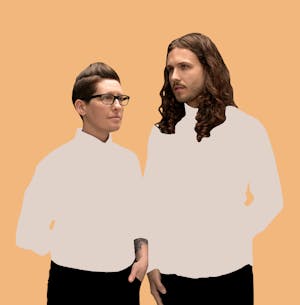 SISTERS, The Black Tones, Future Habitat 21+
"A revolution without dancing is not a revolution worth having" is a quote famously attributed to Author Emma
Goldman. These words could be the motto of Emily Westman and Andrew Vait; better known as pop duo
SISTERS.
On the heels of their debut LP, Drink Champagne (February, 2017), SISTERS released their second full-length
album, Wait Don't Wait in October of 2017 via Tender Loving Empire. Since the release, the band has been in
high demand touring Europe and the United States in 2017 and 2018 – appearing at SXSW, Treefort Music Fest,
numerous Pride festivals, and at Capitol Hill Block Party in their hometown of Seattle, WA.
SISTERS has been hard at work on their next project, an EP which will be released by Tender Loving Empire in
the spring of 2019. The EP will feature several remixes from Wait Don't Wait alongside new recordings from
the band.
SISTERS continues to connect with audiences through songs that beg repeat listens and performances that turn
venues into dance parties. Through that connection, they are working toward creating a world that is safe for
everyone. Hatred, violence and all of the things that threaten life and love cannot survive in the face of true
joy. And in a world that desperately needs it right now, SISTERS consistently delivers unrestrained joy.
"They are masters of crafting music, but they are legends of crafting community." - KEXP
"In real life, the band SISTERS do not want to sell you real estate and/or have you join a cult...If they did,
though, it might be worth looking into." - The Stranger
"The origin story of indie project SISTERS is like a fairytale, and we're completely on board with it." 
- Impose Magazine
"The formally trained pair wield all their talents harmonizing, drumming, playing synth and God knows
how many other instruments, often all at once." - Seattle Weekly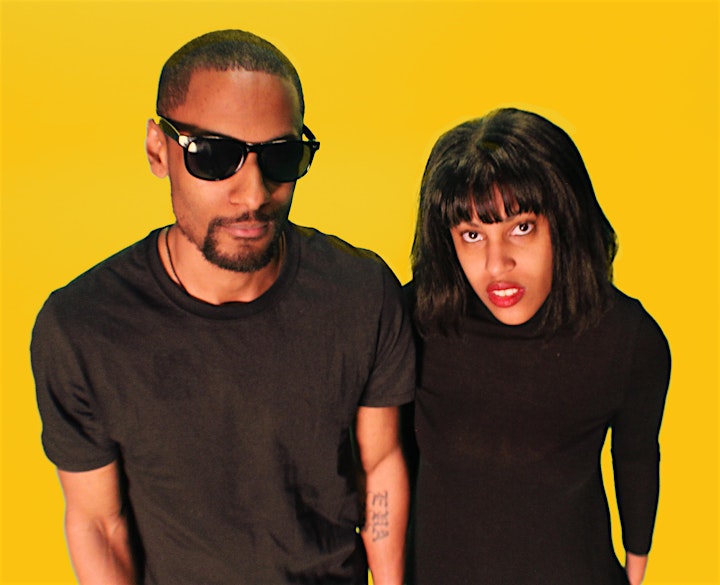 The Black Tones album title Cobain and Cornbread is a description of the band that lead singer/guitarist Eva came up with playing at a show, in answer to the most commonly asked question, "What does your band sound like?" This tasty adroitly description sums up her and her twin drummer Cedric David's Seattle-spawned punk-blues. "Sometimes we don't even sound like our influences," she explains, "So the best way I found to describe The Black Tones was to talk about our environment we were raised around, which was a bunch of southerners living in the Northwest."

Louisiana-bred, though born and raised in Seattle, The Black Tones' reference to grunge god Kurt and the Native American quick bread cuisine, evokes "Southern influences in the grey of the Northwest," Eva says. "It sort of creates this offspring of rebellion and soul. We eat gumbo in our flannel shirts, and we eat red beans and rice while head-banging!"

Music was a huge part of Eva and Cedric's childhood, their first shared fandom being for "Turn Your Love Around" by iconic vocalist and guitarist George Benson, which they would dance to together every time the radio played it. They enjoyed looking in at what their older siblings were digging on MTV, such as Jay Z, Nirvana, Blind Melon, Michael Jackson, and "90s pop music was awesome too! And R&B like SWV, En Vogue, etc.," Eva says. In high school their tastes had drifted; Eva was introduced to Jimi Hendrix, Led Zeppelin, and Pink Floyd. After high school she researched and grooved on the old blues and folk that had influenced those classic rock bands. At the same time, she and Cedric were also big World-Wide Wrestling fans — "we loved wrestling! Cedric loved it before I did, but then I became a fanatic too." They really enjoyed the hard rock music used in bouts, drawing them closer to heavy metal.

Venue Information:
The Shakedown
1212 N State St
Bellingham, WA, 98225